---
Free 24 Hour Consultations: (925) 308-6811

205 Main Street Suite #M, Pleasanton, CA 94566
---
Our Mission
DVST Investigations is a full service agency serving the San Francisco Bay Area. We are dedicated to providing our clients with the best possible results using both state of the art technology and classic techniques. Specializing in cheating spouse, infidelity and child custody surveillance, as well as skip tracing and locate searches, we look forward to getting the answers you need in a professional, discreet and affordable manner. We only work with the most seasoned and respected investigators in the industry, and conduct thorough, comprehensive investigations in an efficient and timely manner.
About Us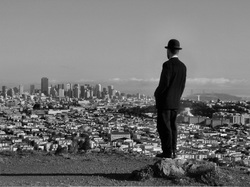 Jerel Di Viesti is the proud proprietor of DVST Investigations. Mr. Di Viesti began his career over ten years ago in Southern California, and was trained by a renowned former Orange County Narcotics Agent of twenty plus years. Within a short period, Jerel was appointed to oversee surveillance and covert operations for the whole of Northern California. He developed a fondness for the area and it's people, and decided to launch his own investigative business providing high quality services to the Bay Area community. Mr. Di Viesti is known in this region for his personal integrity and fair business dealings. This reputation allows him access to the industry's top professionals. and has given him the opportunity to expand his knowledge in a variety of specialty fields. Jerel is dedicated to delivering results, and providing the most professional, personalized experience possible for his clients.

We at DVST Investigations understand that the decision to hire a Private Investigator is often regarding a very difficult, personal matter. Each case is treated with the ultimate sensitivity and discretion, and each client is treated with the dignity and respect they deserve. Client satisfaction is our number one priority, and we understand that each case is as unique as the client we serve. We take the time to listen to you, understand your specific issue, and propose the ideal investigative approach to deliver the results you need.
---
Affiliations
DVST Investigations is licensed through the California Bureau of Security & Investigative Services, and is a member of good standing with the California Association of Licensed Investigators and the National Council of Investigation & Security Services.
Contact Information
DVST Investigations
CA PI#27960
205 Main Street Suite #M
Pleasanton, CA 94566
(925) 308-6811
jerel@dvstinvestigations.com